Natural Grass
It is amazing what new sod will do for your landscape. Our customers have truly transformed their front and backyards by merely installing natural grass. It is a cost-effective way to spruce up your space!

We have worked closely with our vendor to ensure that we have chosen the best choice of sod that works well with our surrounding area and climate.

You are also always welcome to call us or come into our office for additional information and ordering. Depending on quantity, free delivery may be included with your order.

Below you will find information that will guide you through the steps you will take to install as well as what not to do with the installation process.
Our staff is well versed with this product and can guide you through the process.

For Tips and Tricks on installing and caring for your new lawn go directly to: Greenfieldsturf.com
GREENFIELDS NATURAL GRASS
Our sod is grown in the ideal climate in the fertile Salinas Valley. The Enduro Dwarf Tall Fescue, a blend of 90% Dwarf Tall Fescue and 10% Bluegrass, is best suited for the Central Coast Climate and is our most popular. We also offer a variety of blends to fit more specific project needs such as golf courses, recreation parks or hillside erosion control.
Read More at: greenfieldsturf.com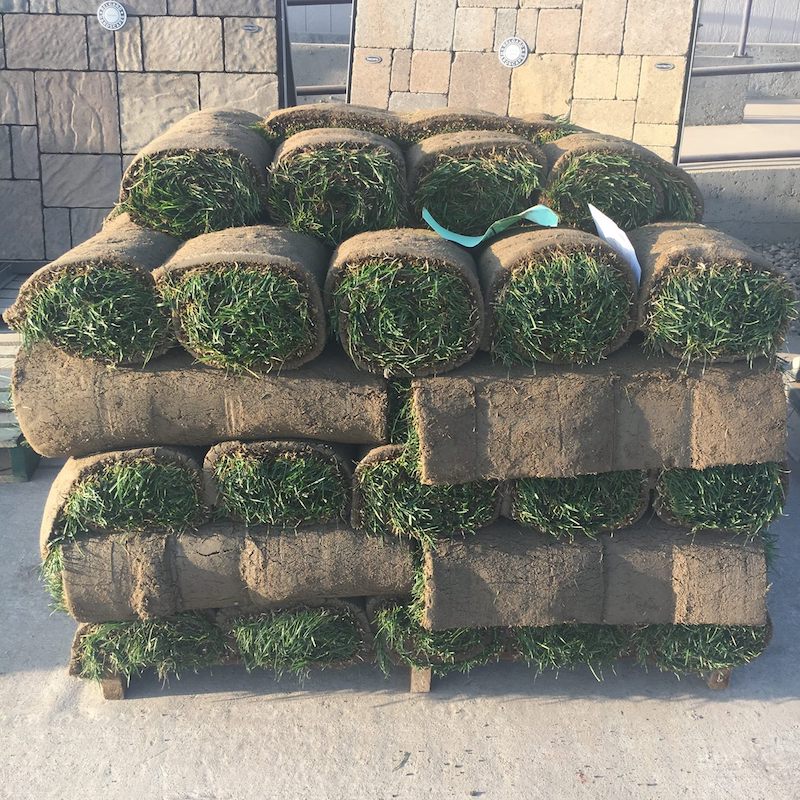 ENDURO DWARF TALL FESCUE
Enduro Dwarf Tall Fescue is our most popular sod and one that is best suitable for the Central Coast and Northern California Areas.
PLANT YOUR OWN SEED
We carry the seed & compost required for planting Bluegrass.
TWCA certified for its Exceptional Drought Tolerance using 30% less water compared to other traditional Tall Fescue varieties.
Improved tolerance to heat
Disease resistance to Brown Patch and Pythium Blight.
Bluegrass helps to provide excellent repairability in high-traffic areas.
Finer Leaf texture along with a good year around Dark Green color.

Read More at: greenfieldsturf.com